Our take
E30 is a high performance DAC with USB,coaxial and optical inputs.It is compatible with up to 768kHz/32bit and DSD512.
E30 is designed for full digital volume control and equipped with LED display screen.
It can be used as not only a DAC but also preamplifier.
We believe that high-quality E30 could bring you more fun at enjoying HIFI music.
Product details
Topping E30 II is the latest take on entry-level budget Desktop DAC from Topping. As a successor to the highly-acclaimed E30 DAC, the latest E30 II adopts the latest launched AKM DAC chips. It features a digital signal processing circuit that enables the E30 II to deliver class-leading performance in decoding high-resolution audio signals. Topping E30 II brings an increase in the performance quality achieving lower distortion ratings, higher dynamic range, and signal-to-noise ratio compared to the predecessor model.
Latest-Gen AKM Velvet Sound DAC Chips
Topping E30 II is designed with a premium Dual DAC Chipset for high-resolution audio signal decoding. Topping has equipped the E30 II with two latest launched AK4493S DAC chips. These are from the AKM's Velvet Sound Technology chipset, an upgraded version of the classic AK4493. Two of the AK4493S chips are arranged in parallel, one for each channel. They enable the device to achieve best-in-class performance with ultra-low distortion and high SNR/DNR ratings.
Premium XMOS USB Receiver
The USB input of Topping E30 II is handled by the trusted XU208 8-core USB processor from XMOS. It supports high-resolution PCM(up to 32-Bit/768kHz) and native DSD512 audio signals. E30 II also supports MQA decoding through the USB as well as other digital inputs. It offers plug-and-play connectivity with a wide range of devices including Windows 10, Windows 11, Mac, Linux, and more.
Pre-Built DAC Filters
Topping E30 II includes various different digital filters for decoding. It has 6 pre-built filter modes for PCM decoding, and 2 pre-built filter modes for DSD signal decoding. Each filter adjusts the output in a different way, make sure you try them all out.
Pure DAC/Pre-AMP Functions
One can use the Topping E30 II in pure DAC mode where the output level is maxed out. In this mode, DSD signals bypass the DATT Soft Mute and Delta Sigma Modulator to provide a pure DSD performance. It also has an in-built volume control function that allows the users to use the E30 II as a Pre-AMP in their chain.
Discrete LNRD Circuit
Topping E30 II works with a 5V power adapter. In order to reduce the noise issues with a 5V power supply, Topping has equipped the E30 II with a Discrete LNRD circuit(Low-Noise Reference Driver). It filters out the noise caused by the adapter and provides a stable power supply to the different components of the E30II.
FEATURES
Latest-gen Dual DAC arrangement.
Features two AK4493S DAC chips.
XMOS 8-core XU208 USB Processor.
Supports native DSD512 and PCM 32-Bit/768kHz audio signals.
DSD Direct Mode.
MQA Support over USB, Coaxial, and Optical Inputs.
Clean and Precise sound decoding with ultra-low distortion.
Touch operation.
Pre-amp function.
Fully functioning Remote Control.

Tech Spec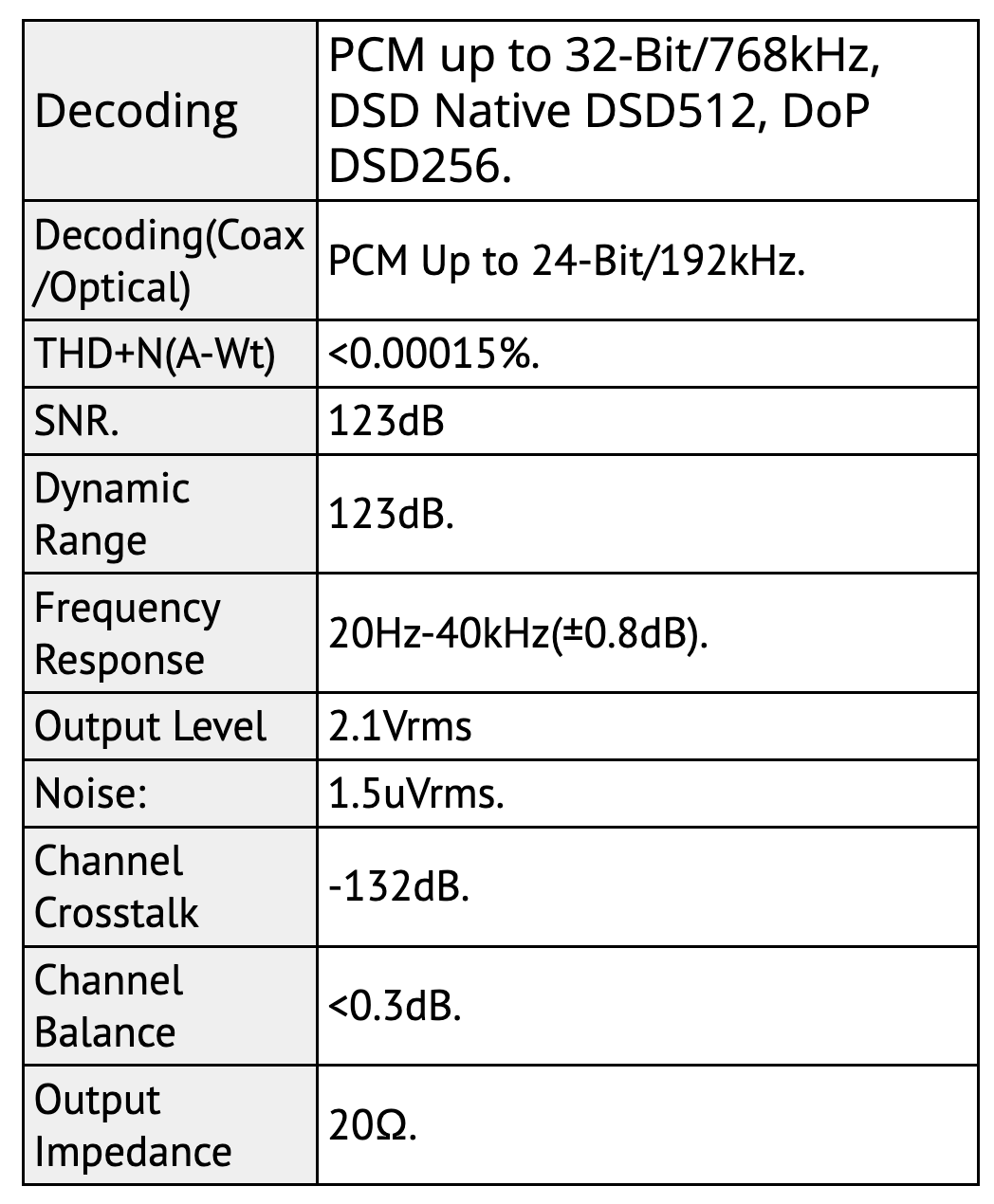 TechX Guarantee
We understand the anxiety of shopping online in Malaysia particularly on startup and small business website; you don't get to physically hold the product before buying, how will you know if the product will live up to your expectations, ... - which is why we are committed to
Only sell/advertise products or brands that we believe in

Thoroughly research a product/model to save you time and get the most value for your money

Go the extra mile to properly package items for shipping

Rely on reputable courier service (*not necessarily the cheapest)

Provide second to none customer service (Lazada/ Shopee gets thousands of visitors a day, we have Only You to focus on)

Safeguarding your privacy & offer a seamless user experience on our ecommerce webpage

Ensure all pages and content on TechX are accessed using SSL encryption (*look for the padlock icon on the left side of the address bar...SSL allows sensitive information such as credit card numbers, login credentials to be transmitted securely)

Your satisfaction! We believe we sourced for the best quality products around, however sometimes life happens. If for any reason you are not 100% satisfied with the quality of any product, we will gladly refund your money + 20% of what your paid
In the event you still need further assurance, write to us via our Contact Form and we'll get back within 2 hours.