Product details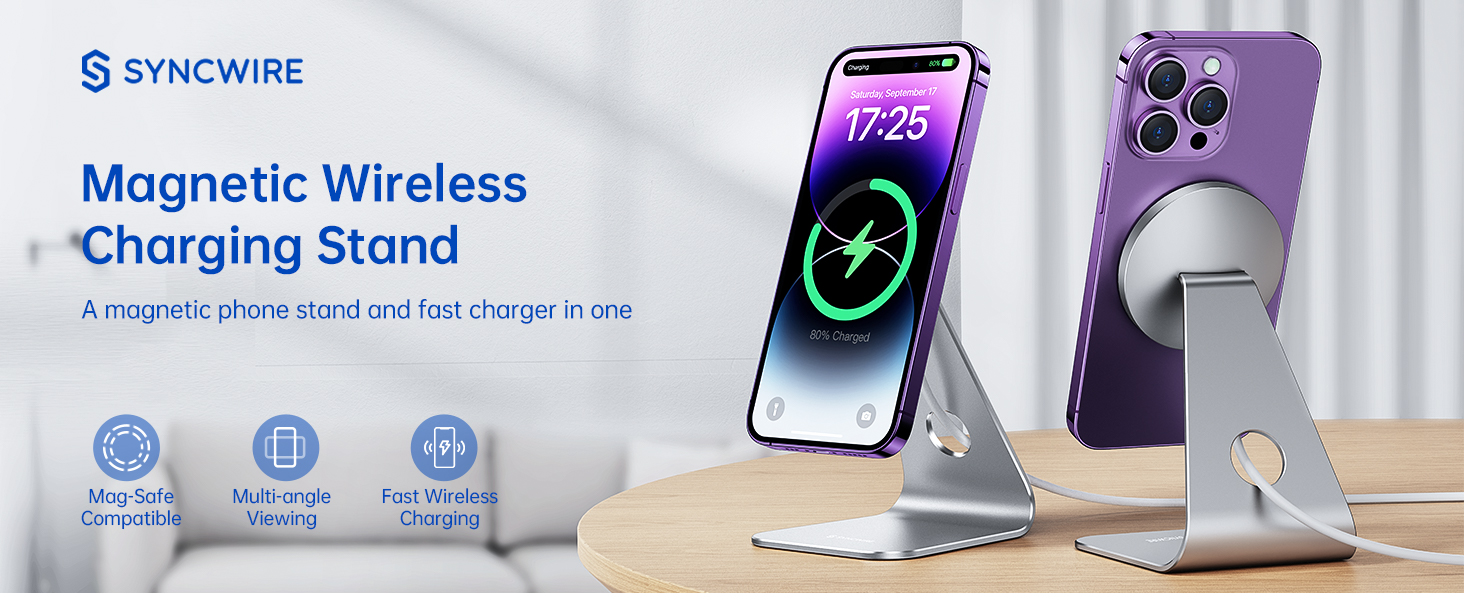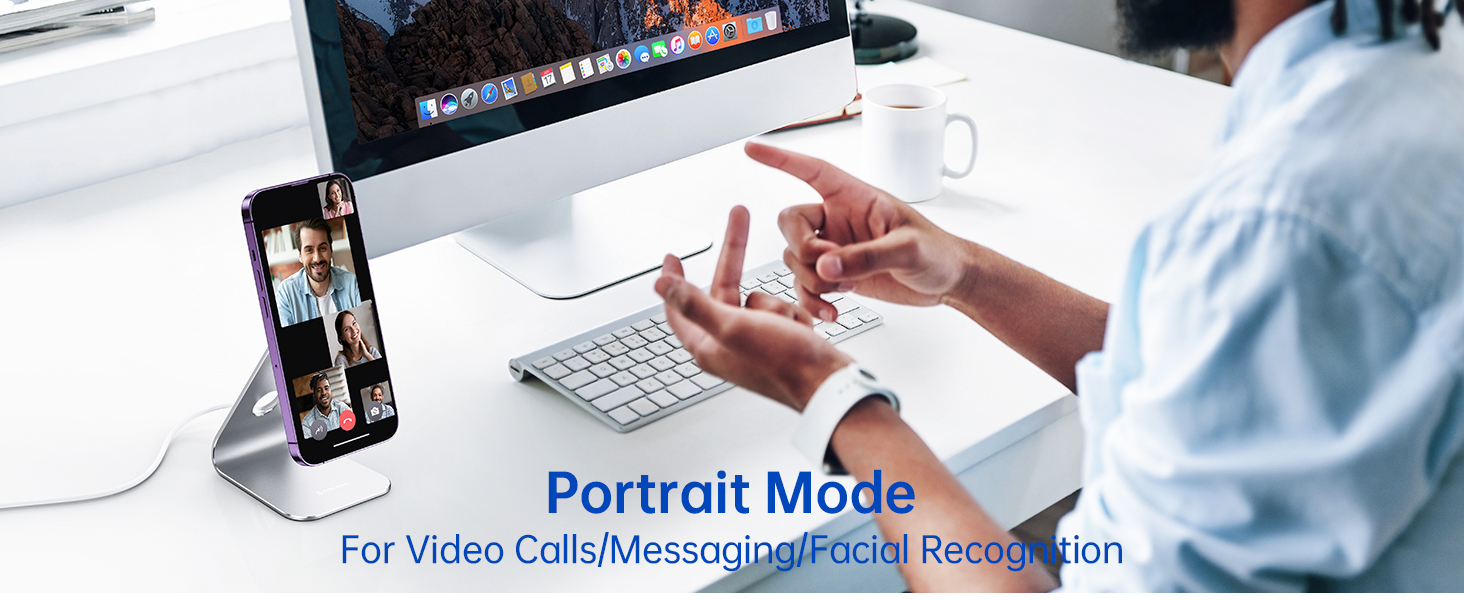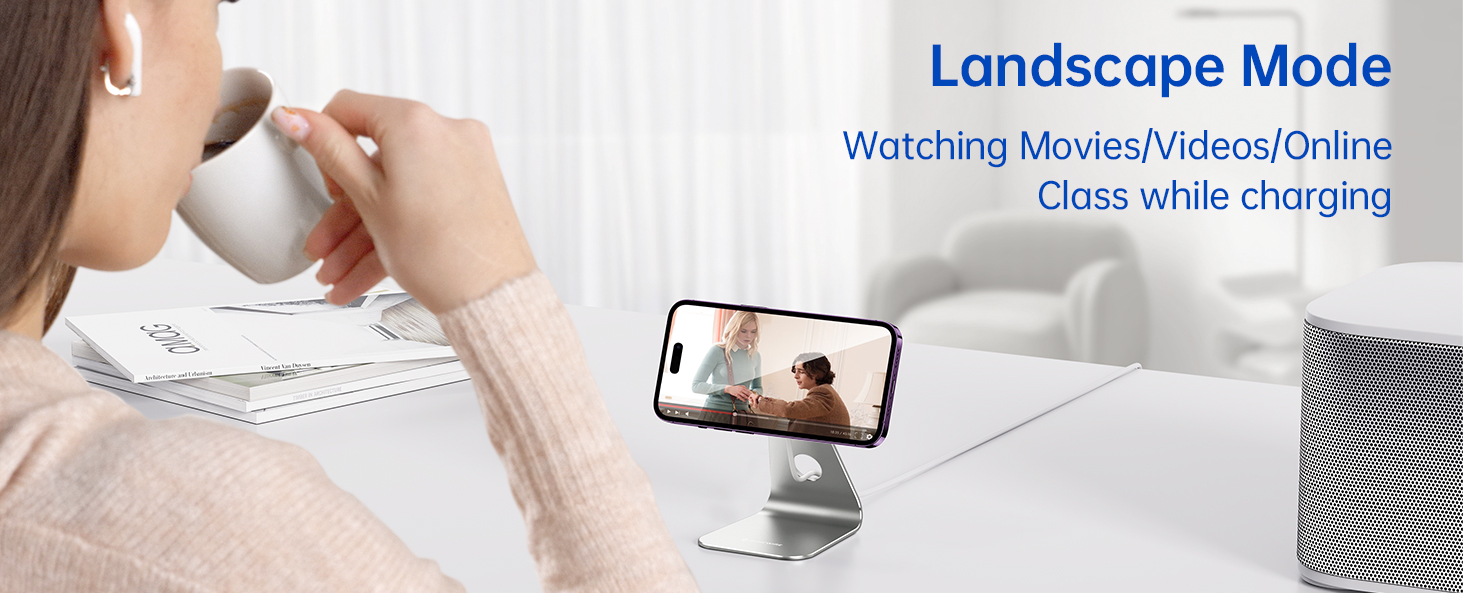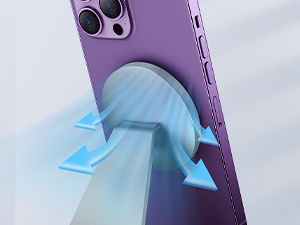 Superior Heat Dissipation
The wireless charging stand is designed with aluminum alloy heat dissipation material, better than the Apple original Mag-safe charger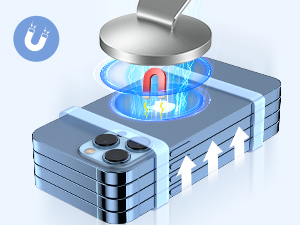 Upgraded Magnetic Alignment
No worries about falling out while charging. (Only compatible with Mag-Safe enabled cases)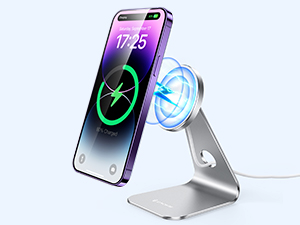 Fast & Safe Wireless Charging
Fast charge your iPhone 13 from 0%-100% in just 2h 34mins. Intelligent ETL Certified Chip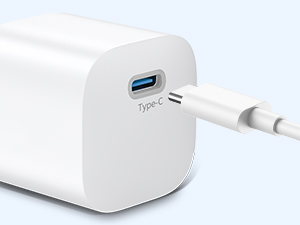 USB-C Charger (Not Included)
For best results, please use a USB-C charger with an 18W or higher output. (Charger not included)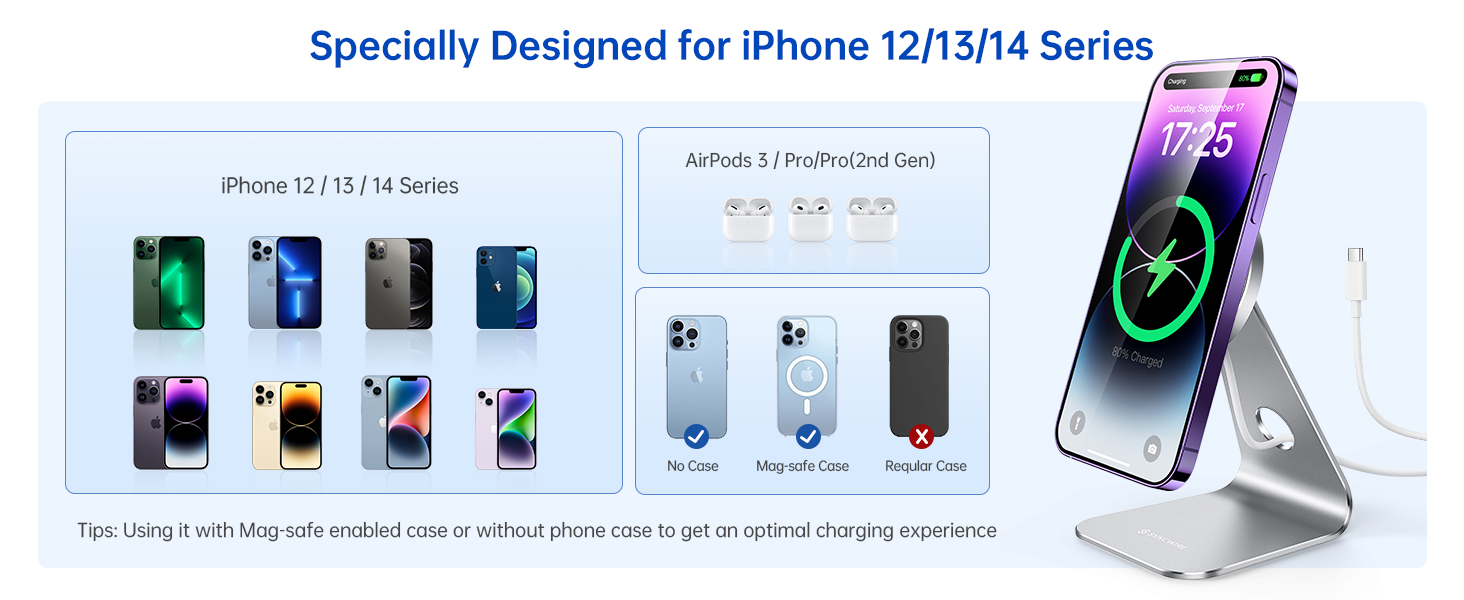 Important Note:
1. Use Syncwire Magnetic Wireless Charging Stand with a Mag-Safe enabled case or without a phone case to get an optimal charging experience. It cannot support regular cases with Non-magnetic.
2. This MagSafe-Compatible Wireless Charger Stand provides 15W maximum output power, 7.5W max charging for the iPhone 14/13/12 series, and 5W Max charging for AirPods 3/Pro/Pro(2nd gen).
3. For best results, use a USB-C Charger with an 18W or higher output. (USB-C Charger not Included)
4. Due to the thin and light design of this charging stand and its strong magnetic force, you may need to press and hold the charging stand while removing your phone.
TechX Guarantee
We understand the anxiety of shopping online in Malaysia particularly on startup and small business website; you don't get to physically hold the product before buying, how will you know if the product will live up to your expectations,... - which is why we are committed to
Only sell/advertise products or brands that we believe in

Thoroughly research a product/model to save you time and get the most value for your money

Go the extra mile to properly package items for shipping

Rely on reputable courier service (*not necessarily the cheapest)

Provide second to none customer service (Lazada/Shopee gets thousands of visitors a day, we have Only You to focus on)

Safeguarding your privacy & offer a seamless user experience on our ecommerce webpage

Ensure all pages and content on TechX are accessed using SSL encryption (*look for the padlock icon on the left side of the address bar...SSL allows sensitive information such as credit card numbers, login credentials to be transmitted securely)

Your satisfaction! We believe we sourced for the best quality products around, however sometimes life happens. If for any reason you are not 100% satisfied with the quality of any product, we will gladly refund your money + 20% of what your paid
In the event you still need further assurance, write to us via our Contact Form and we'll get back within 2 hours.