Our Take
The Q Acoustics Q 5010 Bookshelf Speakers have a sophisticated design that immerses you in your entertainment. With a compact size, the Q 5010 speakers produce a crisp, premium sound that will elevate your HiFi/Home Cinema setups. The pioneering 4.5" C3 Continuous Curved Cone mid/bass driver creates intricate, pounding beats. The mid/bass driver is equipped with seismic magnets with large voice coils to elevate the strength of the motor and boost the power handling.
Immerse yourself in deluxe, precise high frequencies thanks to the hermetically sealed 1" tweeter. The tweeter is isolated from the front baffle to reduce internal cabinet pressure and allows for a cleaner sound. Thanks to Point-2-PointTM (P2P) internal bracing, the Q 5010 speakers reduce low-frequency vibrations and complement the bass reflex design well to produce a wide-reaching soundstage.
Product Details
Key Features
C3 Continuous Curved ConeTM design in the mid/bass driver ensures smoother high-frequency integration with the tweeter and superior bass dynamics.
Sophisticated, clean and contemporary design with dark acrylic baffle motif mirrors the minimalist C3 Continuous Curved ConeTM profile.
Available in four stylish finishes: Satin Black,Satin White, Santos Rosewood and Holme Oak.
With a design taken from the Concept series but in a new housing, the high-frequency driver is fully hermetically sealed and mechanically isolated from the front baffle to protect from internal cabinet pressure and resonances from the mid/bass driver.
Ground-up mid/bass driver design delivers increased power handling.
Point-2-PointTM (P2P) internal bracing stiffens the cabinet to minimise lower frequency vibrations, while focusing stereo imaging and improving soundstage
Ahead of the curve
The new 5000 series from Q Acoustics is a range of stereo and home cinema loudspeakers that will recalibrate your perceptions of how a speaker can look and sound. By embodying genuine and significant advancement in driver design, the game-changing C3 Continuous Curved Cone™ mid/bass driver elevates the 5000 series beyond any nominal rival. By incorporating the innovative cabinet technology first deployed in the company's flagship Concept range, the 5000 series is as uncompromised on the inside as it is sophisticated and contemporary on the outside
Sophisticated and contemporary design
The reductive nature of the C3 Continuous Curved Cone's™ appearance is also reflected in the 5000 series minimalist design, with its sophisticated but contemporary lines leaning towards the elegant form of the latest Concept speaker series. The baffle fronts are laminated with a layer of butyl rubber and black acrylic trim, not only to provide a damping layer to suppress vibration occurring in the baffle, but to offer an eye-catching counterpoint to the cosmetically clean front presentation uninterrupted by any fixings.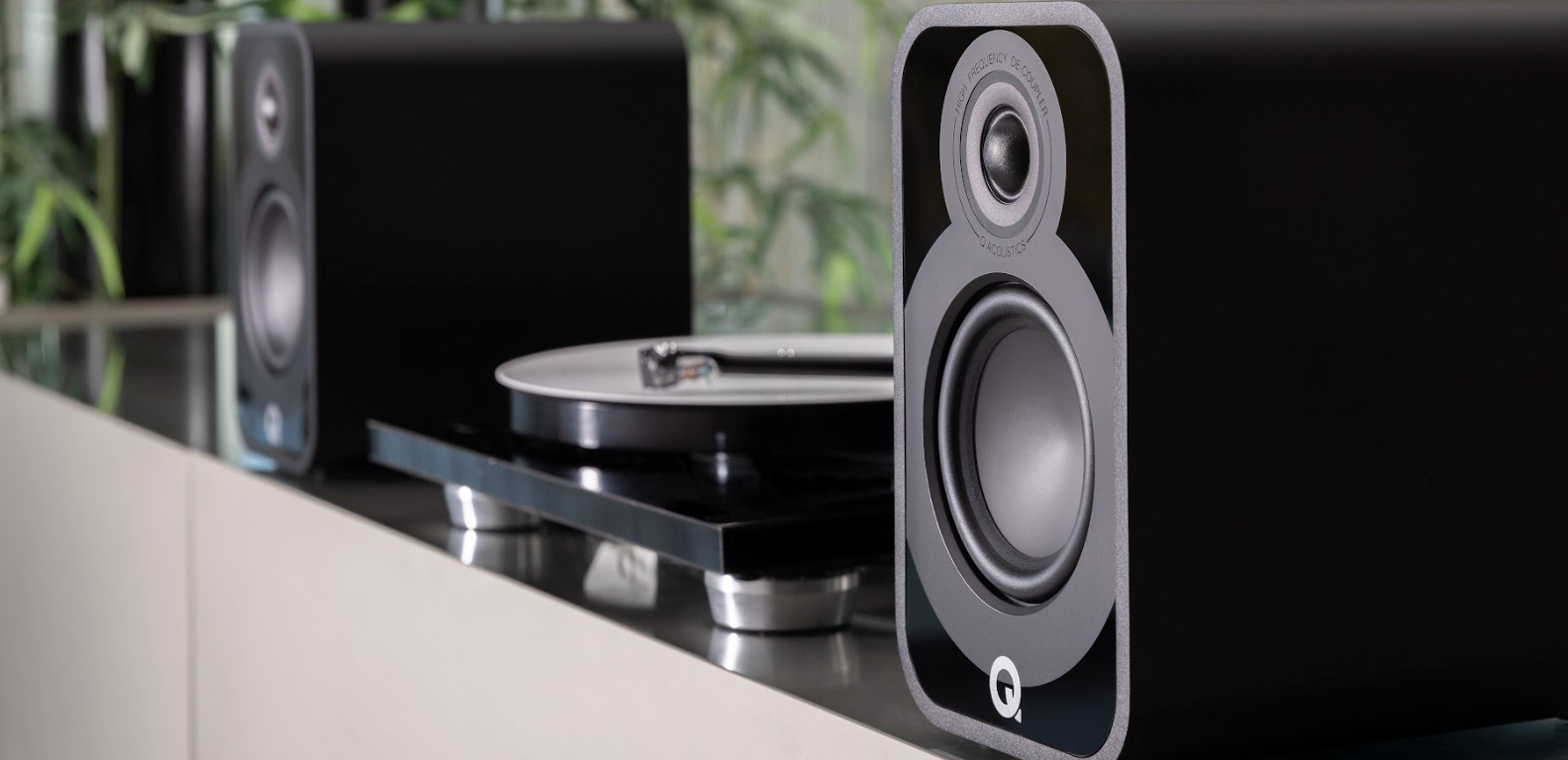 Mid/bass driver design
At the heart of the ground-up mid/bass driver design is the C3 Continuous Curved Cone™. The cone's geometry requires good motor strength for optimal performance. Substantial magnets are coupled to large voice coils to increase motor strength - the result is a 50% increase in power handling and control over a comparable driver with 25.4 mm voice coil. The result is an improvement in the dynamic range of the speaker, especially in the bass region.
High-frequency driver design
Based on the tweeter design principle found in the newest Concept series, the high frequency driver unit is hermetically sealed and mechanically isolated (floating) from the baffle to prevent internal pressure modulations from within the cabinet and adjacent mid/bass driver. The inner chamber is also carefully vented for lower distortion, with a lower crossover point for seamless integration through the crossover region.
C3 Continuous Curved Cone™
A genuine advancement in elements of mid/bass driver design, the C3 Continuous Curved Cone™ profile is the result of extensive research and expert engineering to combine the bass performance benefits of a traditional straight conic cone with the high/mid-range frequency control of a flared cone.
By creating a single, smooth, continuous curve profile, the advantages are clear. Its excellent dispersion, alongside its well-controlled frequency response and reduced harmonic distortion, enables smoother integration with the tweeter. Deep bass dynamics are also superior, with this and tighter, damped low-end sound allowing more flexibility in in placement of speakers near the wall boundaries of the listening room.


In The Box
2x 5010 loudspeaker
1x Owner's manual
2x Foam bung
Tech Specs
| | |
| --- | --- |
| Bass unit | 1 x 110 mm (4.5 in) |
| Minimum impedance | 3.3 Ω |
| Treble unit | 1 x 25 mm (1.0 in) |
| Frequency response(-6dB) | 56Hz - 30 kHz |
| Nominal impedance | 6 Ω |
| Sensitivity (2.83V @ 1kHz) | 86.3 dB/w/m |
| Recommended amplifier power | 15-90W |
| Crossover frequency | 2.5 kHz |
| Effective volume | 5.0 L |
| Dimensions (per loudspeaker / HxWxD) | 26,4 x 16 x 26,3 cm (10.4 x 6.3 x 10.4 in) |
| Weight (per loudspeaker) | 5.6 kg (12.3 lbs) |


TechX Guarantee
We understand the anxiety of shopping online in Malaysia particularly on startup and small business website; you don't get to physically hold the product before buying, how will you know if the product will live up to your expectations,... - which is why we are committed to
Only sell/advertise products or brands that we believe in

Thoroughly research a product/model to save you time and get the most value for your money

Go the extra mile to properly package items for shipping

Rely on reputable courier service (*not necessarily the cheapest)

Provide second to none customer service (Lazada/Shopee gets thousands of visitors a day, we have Only You to focus on)

Safeguarding your privacy & offer a seamless user experience on our ecommerce webpage

Ensure all pages and content on TechX are accessed using SSL encryption (*look for the padlock icon on the left side of the address bar...SSL allows sensitive information such as credit card numbers, login credentials to be transmitted securely)

Your satisfaction! We believe we sourced for the best quality products around, however sometimes life happens. If for any reason you are not 100% satisfied with the quality of any product, we will gladly refund your money + 20% of what your paid
In the event you still need further assurance, write to us via our Contact Form and we'll get back within 2 hours.