Our take
Product details
IDEFENDER+
Is your audio still taking a beating from buzz and hum?

iFi's iDefender+ is for those battling with noisy audio due to unwanted ground loops in their audio chain.
BEAT THE BUZZ
Is your audio still plagued by hum and buzz?

Using multiple plugs within your audio chain means separate earth/ground points. These multiple earth or ground points cause a ground loop problem. This creates an unwanted chain of noise, buzz and distortion.

Struggle no more. iFi's iDefender+ provides the simple, effective solution you need.
BREAK THE LOOP
When plugged into the source device's USB socket, the iDefender+ detects whether there is a ground loop problem.

It breaks the ground loop by 'intelligently' disconnecting the computer's earth and, as well as eradicating audible ground-loop hum, it lowers the system noise floor, improving resolution and dynamic contrast.
USING A USB DAC?
Are you using the iDefender+ with a DAC that relies on USB power from a computer rather than power from the mains or a built-in battery?
Good news. The iDefender+ offers an additional benefit. If an external power supply is plugged into the USB-C socket on its side, it blocks power from the computer and instead feeds the DAC with 'clean' power from the external supply.

If a high-quality, low-noise power adapter such as iFi's iPower X is used, the performance of the USB DAC will be significantly improved.
NEW AND IMPROVED.
We've upgraded the circuitry; low-ESR tantalum capacitors have been added for improved input and output filtering. Filtering capacitance has been increased 10-fold.

The iDefender+ now comes in 3 versions and includes the newer USB-C connector.



USB-A to USB-A

USB-C to USB-A

USB-C to USB-C

Beat the buzz with the iDefender+.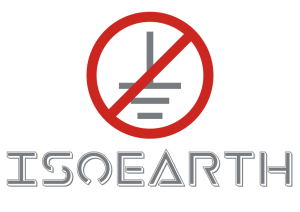 Kills USB power noise by 'breaking' the earth/ground loops in the correct way.
It significantly reduces the system noise floor and makes for better dynamic contrast, warmth and resolution.

Inject 5 volts of clean power clean via the 'separate' micro port. This disconnects the USB power from the PC and replaces it with clean external power. For ultra-low noise, use our 5-volt iPower X.
Adding the separate 5 volts to the unit is necessary to 'break' the earth/ground on USB-powered DACs. This is not required for DACs with an internally-powered USB section.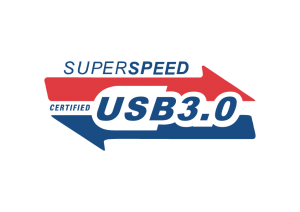 'SuperSpeed' USB 3.0 has a more exhaustive wiring specification which allows for a greater amount of audio transfer while still being backwards compatible. The units incorporate high-quality gold-plated connectors for optimal signal transfer.
Tech Specs
TechX Guarantee
We understand the anxiety of shopping online in Malaysia particularly on startup and small business website; you don't get to physically hold the product before buying, how will you know if the product will live up to your expectations, ... - which is why we are committed to
Only sell/advertise products or brands that we believe in

Thoroughly research a product/model to save you time and get the most value for your money

Go the extra mile to properly package items for shipping

Rely on reputable courier service (*not necessarily the cheapest)

Provide second to none customer service (Lazada/ Shopee gets thousands of visitors a day, we have Only You to focus on)

Safeguarding your privacy & offer a seamless user experience on our ecommerce webpage

Ensure all pages and content on TechX are accessed using SSL encryption (*look for the padlock icon on the left side of the address bar...SSL allows sensitive information such as credit card numbers, login credentials to be transmitted securely)

Your satisfaction! We believe we sourced for the best quality products around, however sometimes life happens. If for any reason you are not 100% satisfied with the quality of any product, we will gladly refund your money + 20% of what your paid
In the event you still need further assurance, write to us via our Contact Form and we'll get back within 2 hours.