Our Take
"The addition of the SUB8 was welcomed, and brought an extra bit of depth to the performance on a whole. As a potential whole home or party speaker, the YU6/SUB8 combination is very compelling and may be among the best options available today as far as I'm concerned."
Andrew Robinson

"If you primarily listen to electronic music like Hip Hop, or Dance music, the subwoofer will be a welcome addition to the overall sound."

Product Details
Updated in 2022, this SUB8 gives you the speed and accuracy that only a sealed subwoofer can deliver. An 8" woofer driven by a 300W amp responds quickly to transients and keeps distortion to a minimum. Its compact size provides full-range sound without sacrificing floor space and a crossover filter and phase control allow for easy integration into any audio system. SUB8 provides worry-free longevity with its rigid MDF construction, solid rubber feet, metal grill, and durable vinyl finish. With matching aesthetics, SUB8 is the perfect companion to any Kanto speaker or wherever else tight bass in a tight space is needed.
Features :
Low-pass Filter

Experience the full impact of every song and soundtrack.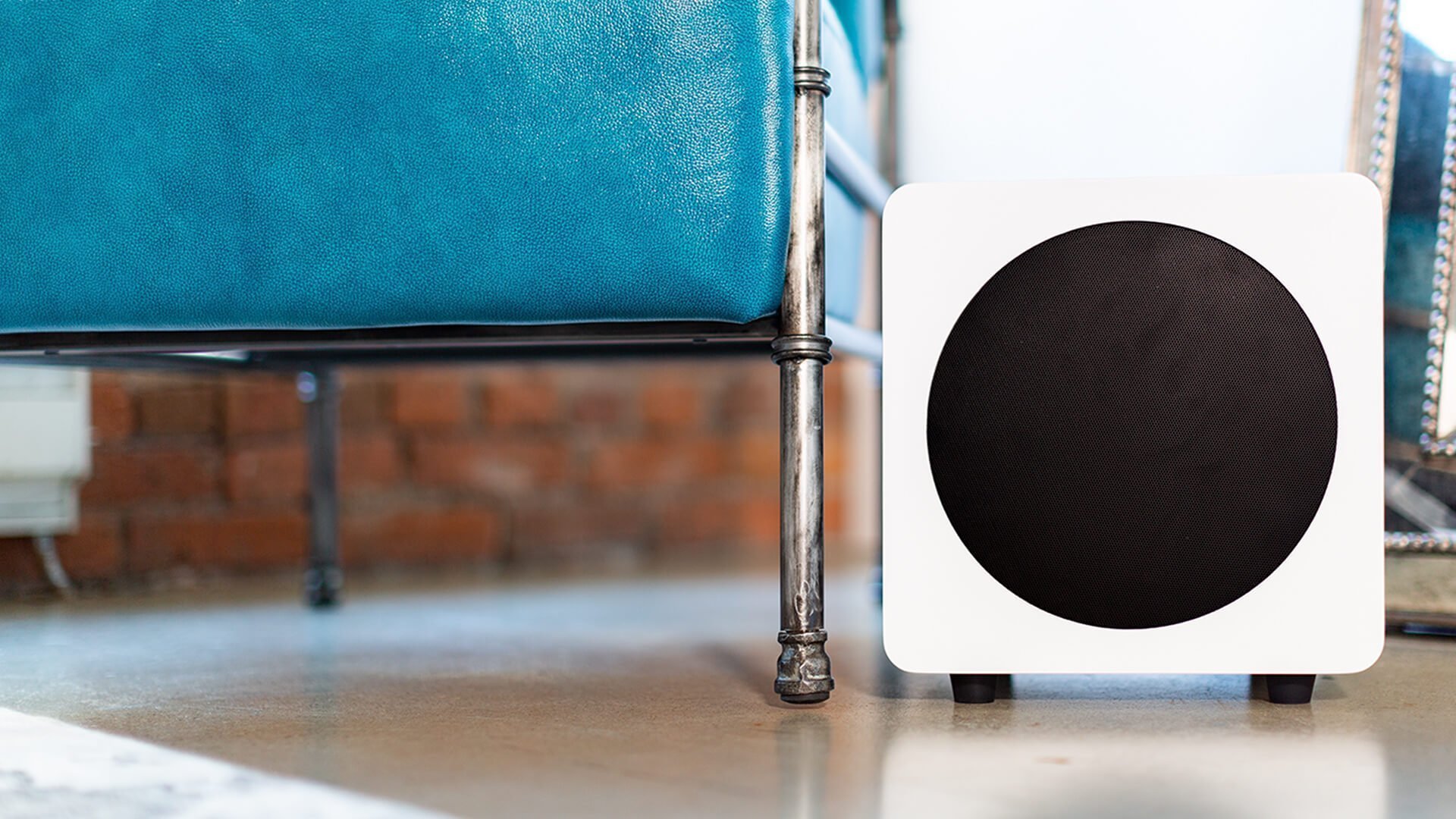 Sealed Enclosure
Sealed subwoofers react to changes in audio more quickly than vented designs. Every bass note is reproduced accurately with little distortion allowing you to hear pure audio and not the subwoofers' influence on the sound.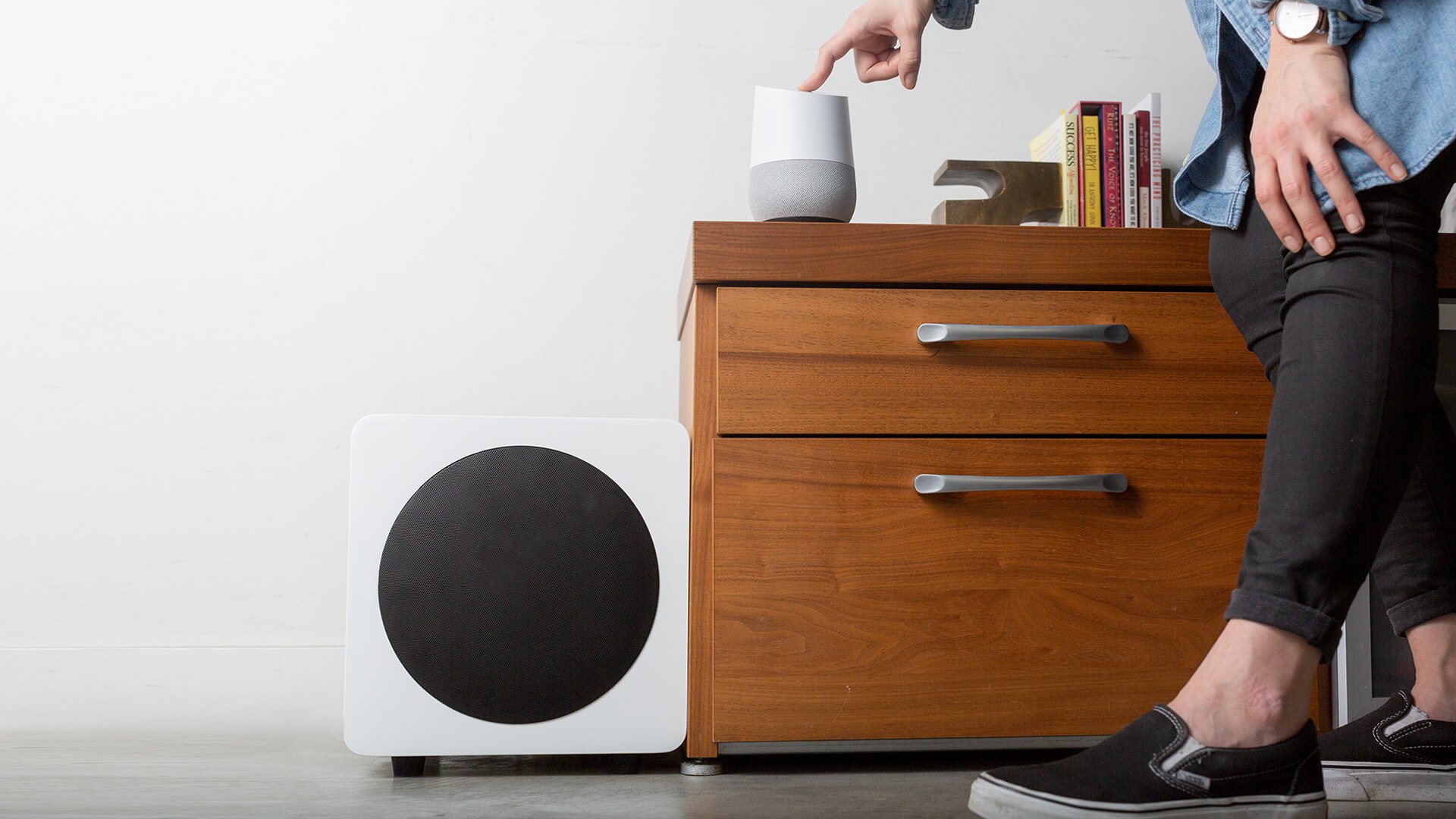 Compact Design
At roughly 11″ in each direction, SUB8 fits under desks or in the smallest of apartments where traditional home theater subwoofers may dominate the space.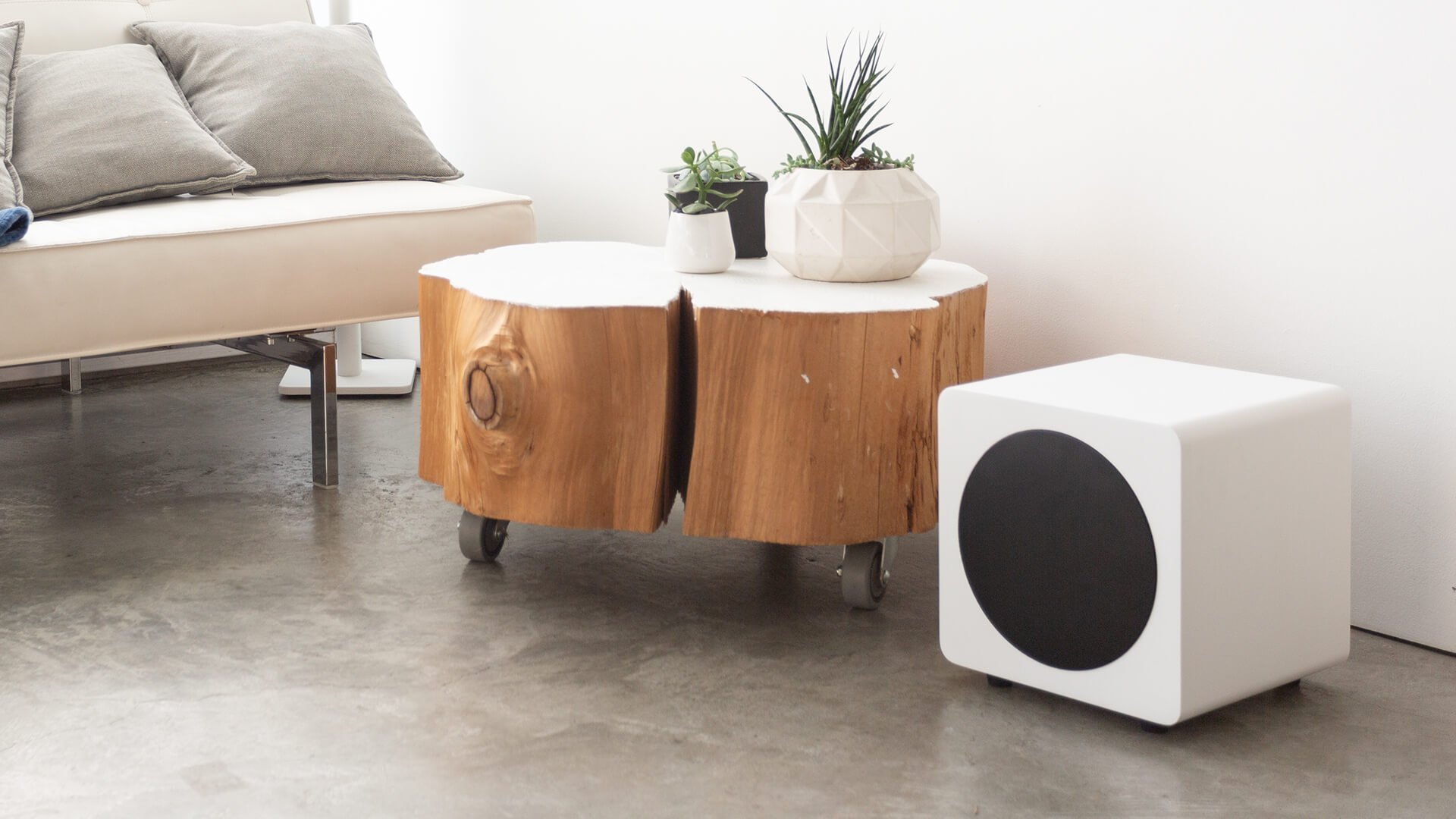 Includes :
RCA Cable | Power Cord | Manual

Tech Specs
| | |
| --- | --- |
| Woofer | 8" paper cone |
| Amplifier Type | Class D |
| Power Output | 300 W peak power (150 W total RMS) |
| Frequency Response | 35 Hz – 175 Hz |
| Low-Pass Filter | 40 Hz - 120 Hz |
| Phase Switch | 0º and 180º |
| Inputs | 1 x RCA (L/R) |
| Input Voltage / Frequency | AC 100 V - 240 V 50/60 Hz |
| Standby Power Consumption | < 0.5 W |
| Dimensions | 28 x 28 x 30.3 cm |
| Net Weight | 8.3 kg |
| Gross Weight (boxed) | 10.2 kg |
| Shipping Box Dimensions | 38.5 x 38.5 x 40.5 cm |
TechX Guarantee
We understand the anxiety of shopping online in Malaysia particularly on startup and small business website; you don't get to physically hold the product before buying, how will you know if the product will live up to your expectations,... - which is why we are committed to
Only sell/advertise products or brands that we believe in

Thoroughly research a product/model to save you time and get the most value for your money

Go the extra mile to properly package items for shipping

Rely on reputable courier service (*not necessarily the cheapest)

Provide second to none customer service (Lazada/Shopee gets thousands of visitors a day, we have Only You to focus on)

Safeguarding your privacy & offer a seamless user experience on our ecommerce webpage

Ensure all pages and content on TechX are accessed using SSL encryption (*look for the padlock icon on the left side of the address bar...SSL allows sensitive information such as credit card numbers, login credentials to be transmitted securely)

Your satisfaction! We believe we sourced for the best quality products around, however sometimes life happens. If for any reason you are not 100% satisfied with the quality of any product, we will gladly refund your money + 20% of what your paid

12-months manufacturer warranty 1-1 exchange
In the event you still need further assurance, write to us via our Contact Form and we'll get back within 2 hours.