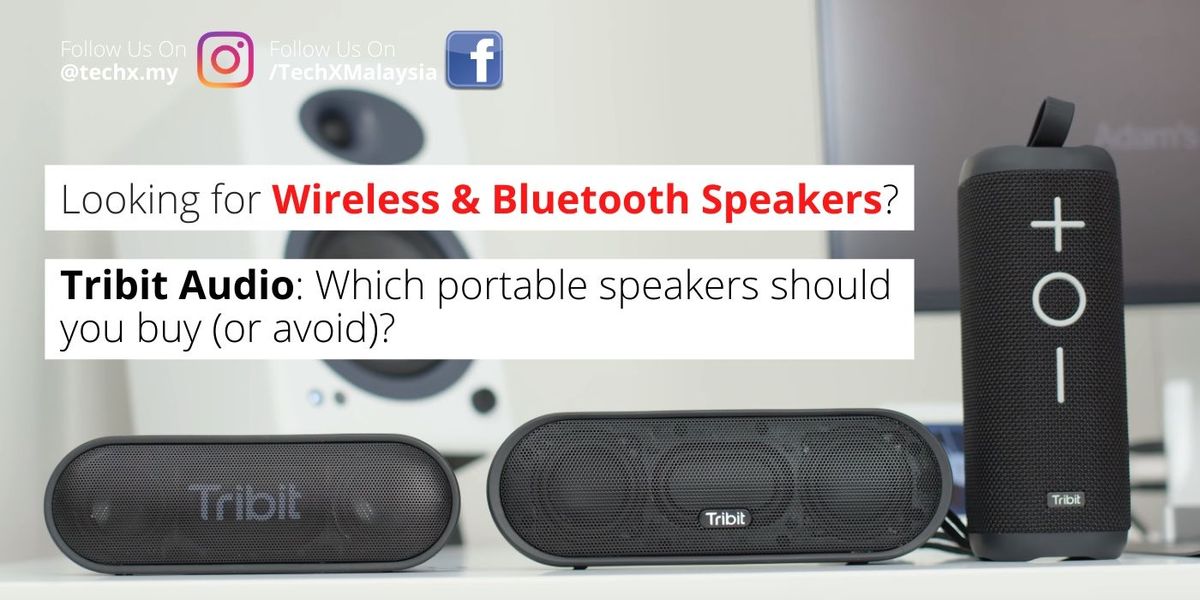 Tribit Audio is a globally well-known brand when it comes to high-quality wireless & Bluetooth portable speakers. Highly raved by many reviewers/ casual audiophiles at various forums & magazines, CNET placed Tribit Audio portable speakers among Top 15 Best Bluetooth Speakers of 2020. In today's article, we are going to review the three Tribit Audio portable speakers - Tribit XSound Go, Tribit MAXSound Plus and Tribit StormBox. Let's dive in!
Where Tribit Audio is based?
Tribit Audio is a leading audio company whose goal is to unleash the true sound of portable speakers and deliver great beats to the masses. Founded back in the year 2016, the Tribit speakers offer extraordinary sound quality that can perfectly fit your active lifestyle & traveling needs. With several years of experience in the audio industry, its speakers show a resonating bass with the best sound quality for the money. Tribit believes in providing an enhanced listening experience with its expressive designs that resonates with millenials.
Tribit speakers have almost everything that most people would like to have in a portable Bluetooth speaker!
(Wirecutter – A New York Times Company)
XSound Go Review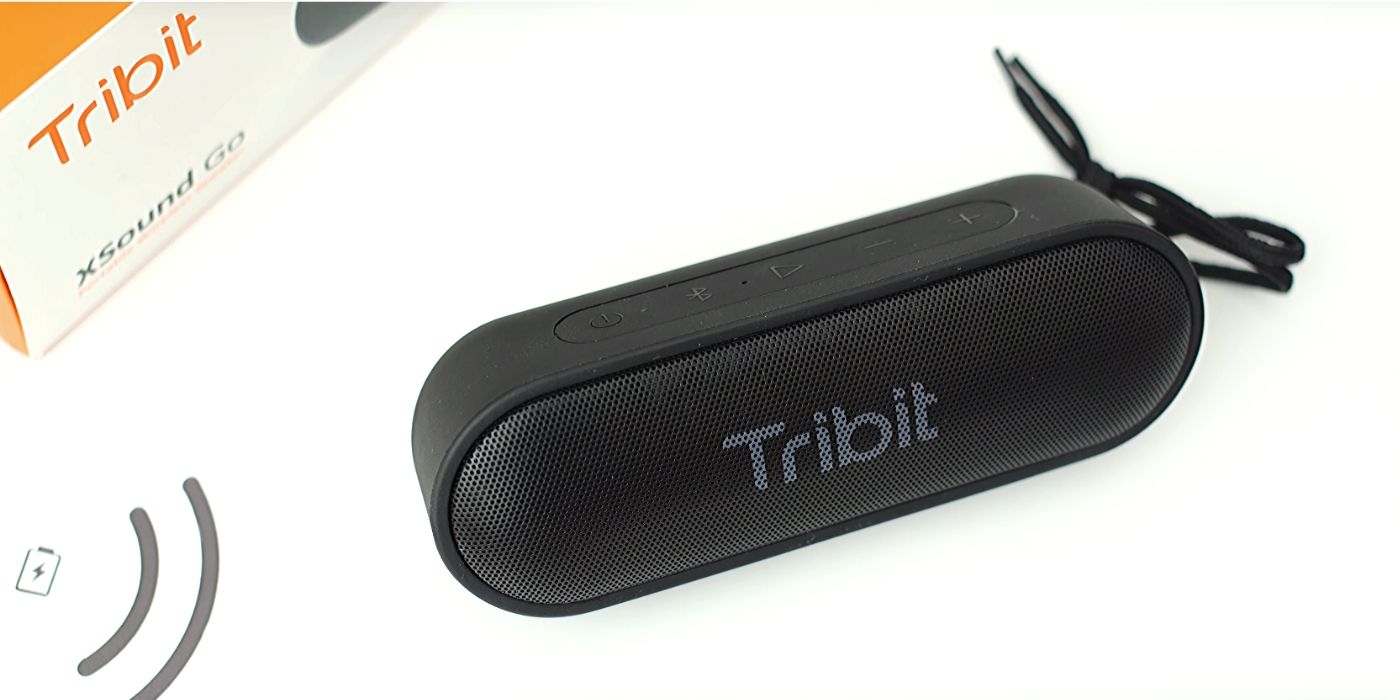 What you can get with this speaker?
12-watt Speaker

66 feet Bluetooth Range and 4.2 Bluetooth Technology

24H Playtime

Extreme Waterproofing

Built-in microphone
Now, let's explore how this speaker sounds.
Tribit XSound Go is a powerful Bluetooth speaker that is popular because of its killer audio & size. This portable Bluetooth speaker is waterproof and hence an ideal option for all kinds of summer fun. It has a small size but has a decent design with a modern touch of a matte finish. With its 6W power driver, it offers great sound without any distortion. Moreover, its battery can work for up to 24 hours, allowing you to enjoy music throughout the day.
User Reviews
"Yes, it is tiny but sound is so impressive for the size...Highs and mids are just great and detailed vocals, you never hear harsh trebles like flip 4. Bass is very nicely balanced according to the volume levels.
I never heard any compression or distortion at any volume level. Battery life is stunning but there is no battery level indication. The speaker is telling you when the battery level comes to the low.
I tested many different BT speakers (cheap and expensive) but this one is simply amazing comparing others. My best purchase..."
MAXSound Plus Review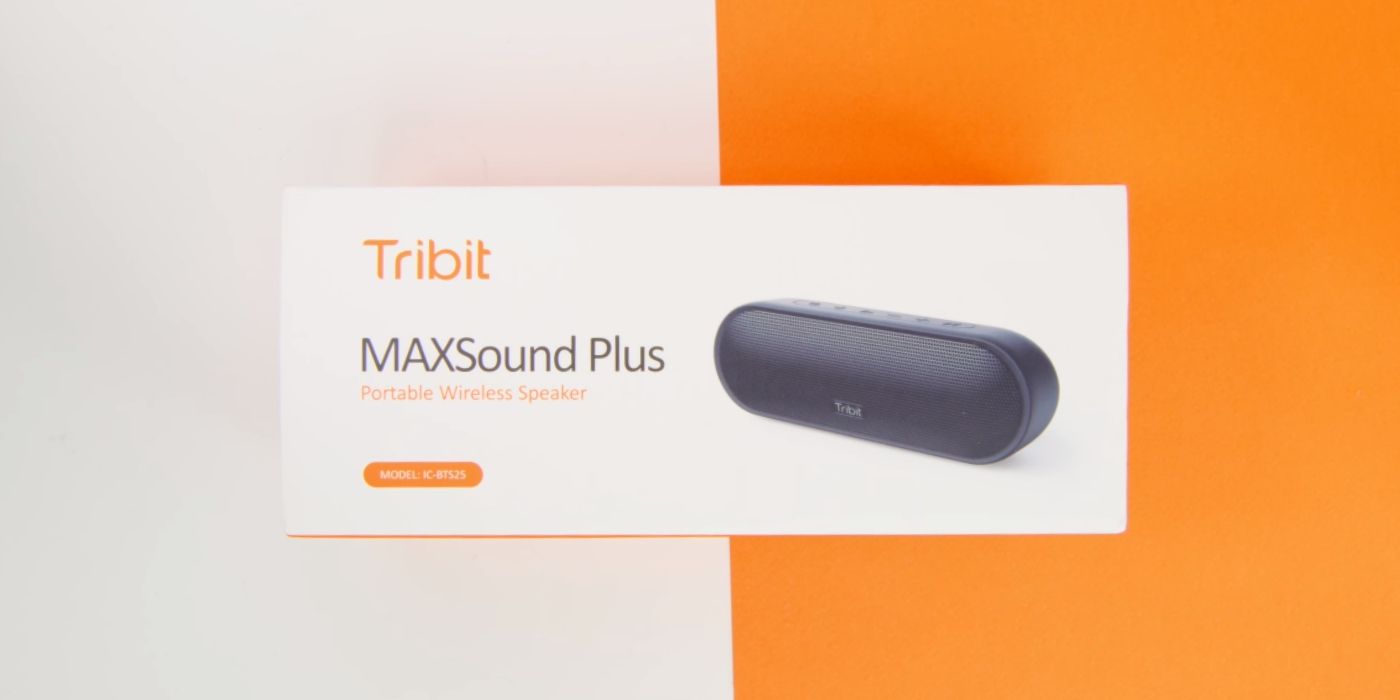 What you can get with this speaker?
Dual Passive Bass Radiators of 24 mm

24-watt Speaker

Dual Drivers

Bluetooth 4.2
Now, let's explore how this speaker sounds.
The Tribit MaxSound Plus also comes with a strong sound with more bass. Not only this, but it is also waterproof, durable as well as quite affordable. It is a little bit large as compared to XSound Go but still, it maintains its value. It comes with a 24-watt speaker to produce a well-balanced bass. Having attractive design and dual bass radiators and drivers, this Bluetooth speaker is becoming popular day by day among millennials.
User Reviews
"The Tribit MaxSound Plus gave me a feeling that this was designed only for me. The musicality of this little speaker is nothing short of amazing, the bass is exceptional and the highs and mids are great."
StormBox Review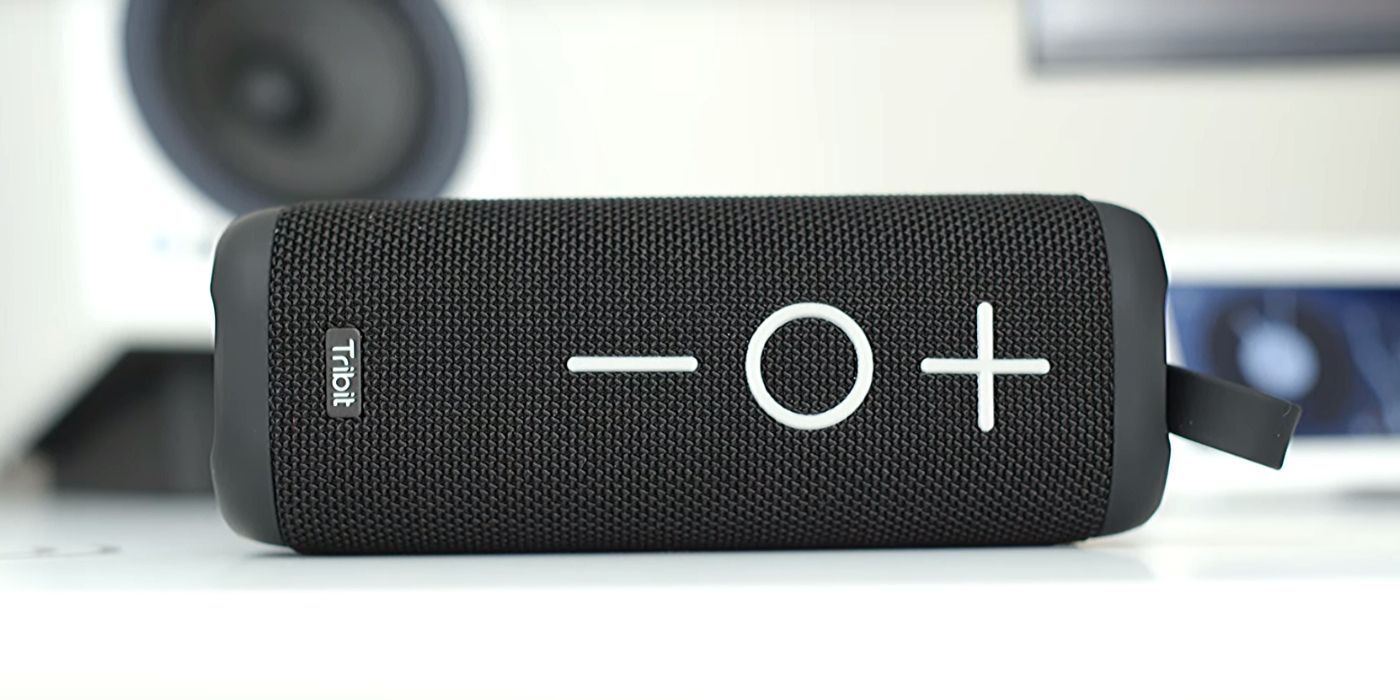 What you can get with this speaker?
Playtime of 20 hours

Bluetooth 4.2 Technology

24 Watts Driver

Built-in microphone
Now, let's explore how this speaker sounds.
StormBox is one of the best sounding speakers by Tribit when it comes to portable Bluetooth speakers. It offers a full range of sound, no matter where you have placed it. With its amazing Xbass technology, it can give a boost to bass. Like other Tribit speakers, the StormBox is also waterproof. With its advanced Bluetooth 4.2 technology, it can be a perfect option if you want stable as well as instant connectivity. In short, by using Tribit StormBox, you can experience 360 degrees sound!
User Reviews
"I've ordered 3 Bluetooth speakers and returned each for one reason or another. I didn't just buy these willy-nilly, mind you, I did a lot of research, including watching countless audio review videos from such experts as clavinetjunkie on YouTube (look him up, he's a genius!).
The verdict? This thing sounds amazing! Like, at every volume, low, high and in-between, it sounds crisp, deep and has that "punch" I was looking for. I think this is it -- I've found my forever speaker. I could not be happier. "
Let's have a look at the differences between the Tribit Audio portable speakers!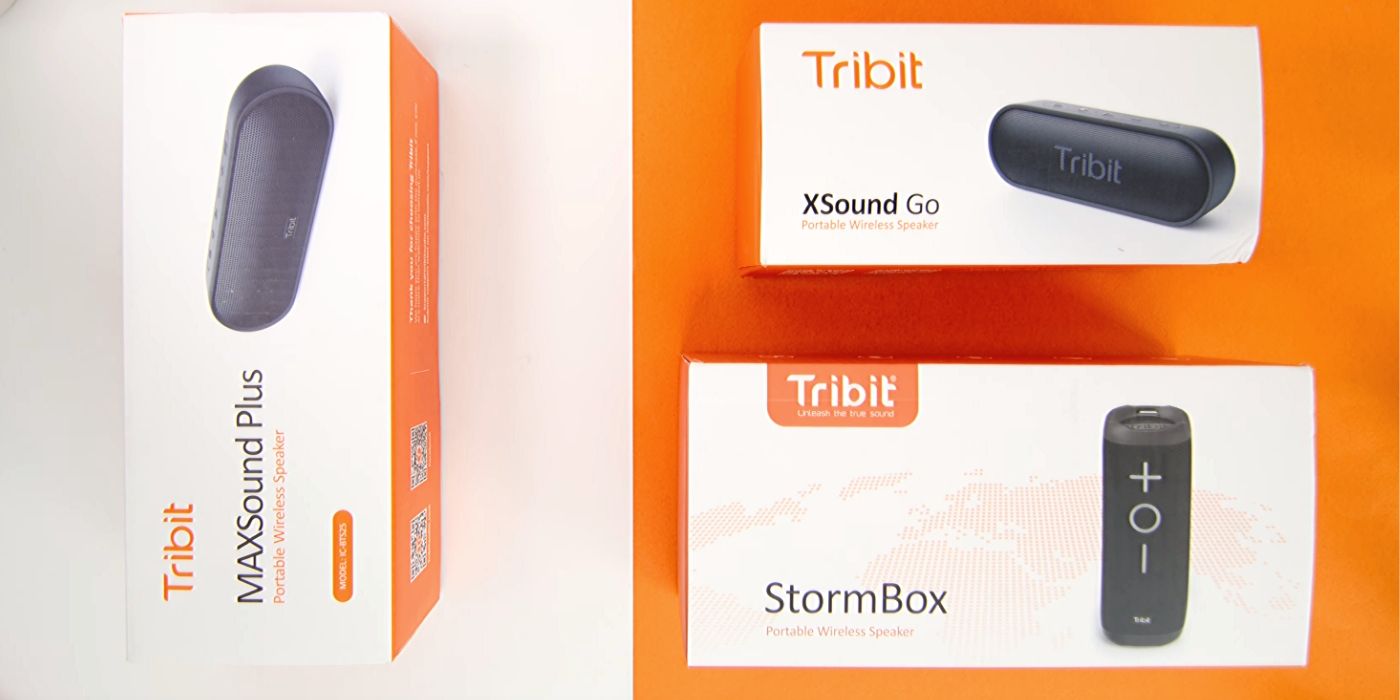 Tribit XSound Go is waterproof, has a long-lasting battery and gives exceptional audio experience. Most people prefer to buy XSound Go for its compact size and price. The Tribit MaxSound Plus has a better sound quality and louder as compared to XSound Go. It is approximately 30 percent larger than XSound Go. Tribit Stormbox provides immersive audio experience that most music lovers are looking for these days. All these Tribit speakers can prove to be a good choice for your audio setup. All you need to consider while choosing the portable speaker is your audio setup needs as well as budget.
Where to buy Tribit Audio speakers in Malaysia?
If you are based in Malaysia and would like to buy the Tribit Audio Wireless Speakers, head over to TechX Store. TechX is a popular & the fastest growing HiFi/HT online retailer in Malaysia with 5-star reviews on Google. To get the Modern Retro Headphones online, please visit here. Plus, you can also visit our retail store based in Damansara Perdana to get a hands-on experience.

Conclusion
All these three Tribit audio portable speakers have the ability to deliver an elevating music listening experience. Tribit XSound Go rocks with solid audio quality with exceptional value. It comes with a 12-watt speaker. If you want a better sound quality with a enhanced bass performance, you should definitely think of Tribit MaxSound Plus as it features a 24-watt speaker. However, if you are looking for a more powerful speaker with a 360 degree sound design and Xbass technology, then Tribit Stormbox is the way to go! If you want to buy or test XSound Go, MaxSound Plus or Stormbox, you can head over to our retail store or WhatsApp us at +60142511062.